Below is our calendar of events.  Please check for upcoming events such as club meetings, charity events, board meetings, autocross or racing events and road trips.
Sep
13
Fri
River Rat Trip

@ Shell - Waller County Line BBQ
River Rat Trip!
WHEN: September 13-15, 2019
WHERE: New Braunfels, TX
Are you up for a leisurely drive to the hill country and a relaxing ride down the Comal River? If you are off work and wish to caravan, we will be leaving Friday at 10:00 am from the Shell Station/Waller County Line BBQ on 290 in Waller at the 362 exit.  The Shell is on the south side of 290 (20727 FM 362, Waller, TX 77484) across from Bucc-ee's. There will be 1 pitstop on the way at Buc-ee's in Bastrop. If you can't make that time, then come up on your own.
Usually, when we get to New Braunfels it is too early to check in so we go to The Phoenix Saloon in downtown New Braunfels for a bite and some drinks.  This trip is pretty flexible.
Accommodations: River Run Condos 500 N Market St New Braunfels TX 78130 Phone: 830-629-0077 Website: rrcondos.com
Make your reservation now!
1 bedroom $140 a night only 3 available
2 bedroom $170 a night many available
3 bedroom $200 a night only 1 available
Friday night is eat out on your own-Krause's Café and Biergarten is fun-they have live music outside.
Saturday is the river trip, meet at 10:00 am at the tube rental place or if you don't want to tube, shopping in Gruene is fun!
Saturday night dinner at Krause's or Gruene River Grill or other at 7:30
Sunday leave at check out. Possible day at Schlitterbahn.
Sep
16
Mon
SJCC Board Meeting

@ Member Meeting Location
Sep 16 @ 7:00 PM – 8:00 PM
The Board discusses and votes on club activities and administrative issues. The meetings last about one hour and the meetings are open to all club members. After the meeting is adjourned, we are off to have dinner.
Sep
21
Sat
Saturday Night at the Bijou

@ Member Meeting Location
Sep 21 @ 5:00 PM
Date Night Special
Dinner and a Movie
September 21, 2019
"Saturday Night at the Bijou"
5:00 pm serving @ 5:30 pm
9426 Katy freeway. Bldg. #8
Houston, Texas 77050
We're turning back the clock
$5.00 a person
Dinner Pulled pork sandwiches, coleslaw with avocado dressing.
Movie, popcorn, drinks, and dessert at intermission
Special screening of
Cannonball Run
Based loosely on an actual race started by Brock Yates in the seventies the movie stars a cast of everybody's favorite actors as they race across America. All bent on winning by whatever it takes, dirty trick and/or contending with the police, not only for the prize but also for the glory.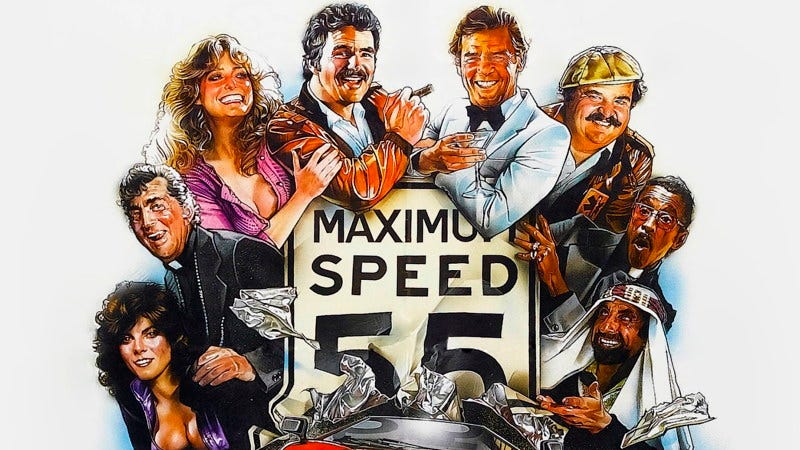 Trailer: Lamborghini chase scene
https://www.youtube.com/watch?v=evA3_NV7cPM
Questions
mikek307@sbcglobal.net